Puppy plans at Irokon
Puppies for show and work oriented loving homes.
Best homes
We sell our puppies to trustworthy, show and/or working-interested loving homes. We appreciate a thoughtful and specific inquiry and never sell a puppy without asking a lot of questions. In return you will get detailed information on the health, temperament and pedigrees of our dogs. I will do my best to find each puppy the best possible home and will be available for help and advice 24/7 for the dog's entire life.
As an experienced and competitive dog trainer, I'm always available to help my puppy buyers with both basic training and different dog sports, and of course handling and grooming for shows.
If you are interested in our puppies, feel free to contact us for more informatiton!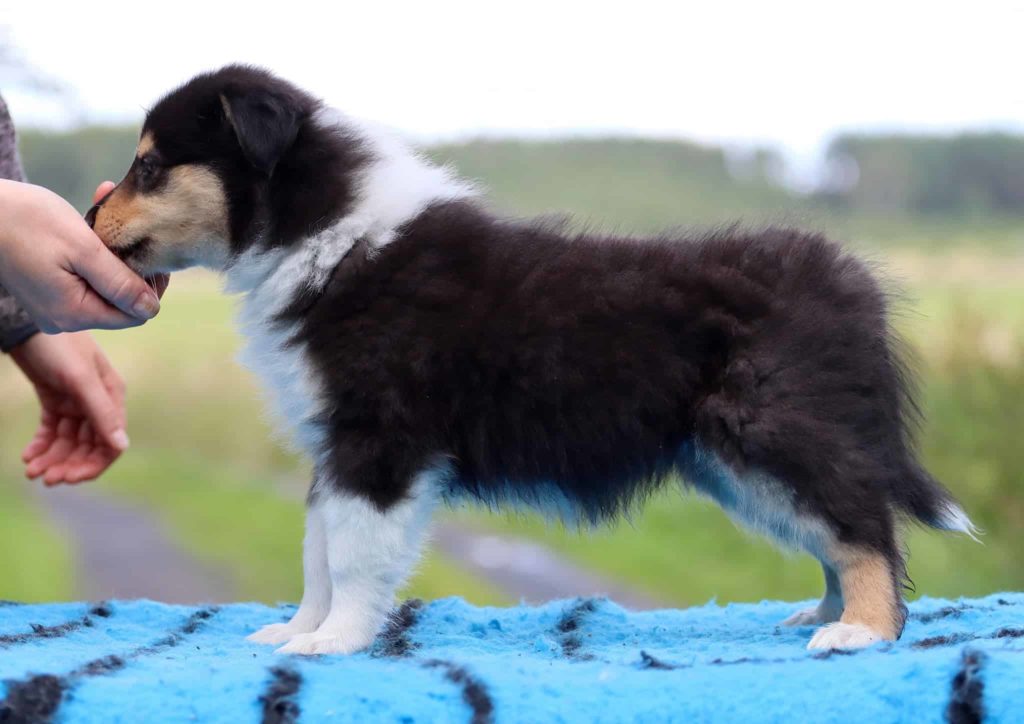 40+ results
Working and CC-quality show results for collies bred by Irokon.
30+ years of experience
Two generations of breeding experience.
Vuolasvirta Award
The highest recognition for quality breeding issued by the FKC .
Puppy Plans 2022 – 2023
Planned litters
Following litters are planned for
2022-23
Born 27.5.2022
2 males – 3 females
1 male and 1 female available
Irokon Oklahoma Origins
HARALD
A/A 0/0 Cea-clear/Cea-clear
BH. Trained in the National Workingdog Trial / tracking + IGP-obedience. Will start his trial career this summer.
Exceptionally promising young working dog with superb physique, endurance and drive. Social, gunshot secure and absolutely sure-footed on all surfaces.
Irokon Eternal Sunshine
SUNNY
B/B 0/0 Cea-clear/Cea-clear N/DM
1 x CC, BOB, 2 x R-CC, R.CACIB
competes in AGI1 (1 x LUVA)
Very stable, fearless and co-operative bitch, quick & agile, combining trainability, excellent construction and show quality. Social, gunshot secure and absolutely sure-footed on all surfaces.
Puppies from this litter will be sold exclusively to active homes that are interested in training/dogsports. Previous experience in competitive training of a working/herding breed dog is required.
Training videos etc available on request.